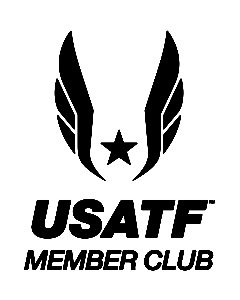 Club 20-0658
FOR BEGINNERS TO STATE CHAMPS
Youth athletes between the ages of 7 and 18 can become a member of the Oregon Track Club!
Oregon Track Club was formed in the spring of 2017 by local parents and coaches.  After the retirement of Coach Glenn from Madison Westside Track Club, the idea of forming a similar program in the Oregon area came to life!  This program is designed to let you train and practice at the convenience of your own schedule, while having fun and learning about competition. There are two practices offered per week. How often and how hard you practice is up to each member. All members get to compete in meets with those in the same age and gender groups, including Badger State Games, USA Track & Field Junior Olympics, and other meets TBD.  Intra-squad meets will also be held during practice times.
This track and field program is an ideal way to keep in physical shape for other summer and fall athletic programs, as well as learn and improve track/field techniques and skills.
FEES
The membership is only $60-$100 per season, based on the current grade in school.
Participation fees for the Wisconsin Track Club mini-meets will be included in your registration fee.
Meet participation is not mandatory, and is up to each athlete and their family. Athletes will be responsible for the fees associated with participation in any meets other than the mini-meets.
A USTAF membership is required for an athlete competing in any USATF sanctioned event (not mini-meets). Entry fee information and USTAF memebrship information can be found on the USTAF website.
No special track shoes are needed.
Scholarships available to cover registration fees and meet fees for any athlete needing assistance. Please contact us for more information.
COACHES
Our coaching staff consists of volunteer parents who have a background in track and field and youth fitness, high school track athletes and Coach Lease from the Oregon High School track program.  We are always looking for additional volunteers to assist at practices!   If you are interested please contact us for more information.
CONCEPTS OF THE PROGRAM
This program was developed with the idea of:
 Providing instructional training for the techniques of track and field events for boys and girls, ages 7-18.
 Provide a fun summer activity even if involved in another sport
 Provide competition with a philosophy that "To Do One's Best" is the ultimate in achievement, regardless of the place of finish.
 Come when you can and work us into the family schedule.